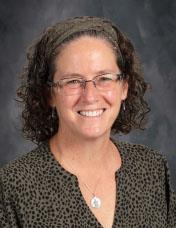 Phone: 585-458-3786
Email:
Degrees and Certifications:
Mrs.

Kelly Gotham

Thought for the day: If we take people as they are, we make them worse. If we treat them as if they were what they ought to be, we help them to become what they are capable of becoming. - Goethe

Welcome to our Kindergarten class!

I have been teaching a combination of Preschool and Kindergarten for over 30 years. I taught Preschool at Sacred Heart Cathedral School for 16 years, Kindergarten at St. Rita School for 12 years, and Kindergarten at St. John Bosco Schools for 4 years. Each school and each group of children/families has been a blessing in its own special way. When the Kindergarten position opened at Nazareth last year, it truly felt meant to be. My daughters both attended SHCS Pre-K through Grades 5/6 and then attended Nazareth Middle School and Academy. I have been warmly received here by faculty, staff, children, and families!

Pope Francis said young children aren't our future, they are our NOW!! I truly believe this and we have so much to learn from them – they see life simply, forgive more easily, speak more honestly … Jesus also said we need to change and become like children to enter the Kingdom of God – maybe that's why I've been teaching this grade level so long!

🙂

Children are a gift, and I receive many being with them. I'm thrilled to be at Nazareth!