Welcome to My Class Page for the 2020-2021 School Year!

I hope this site will help with information about what goes on in school and in my classroom. Please feel free to email me at sgutknecht@nazarethschools.org if you have any questions.

As we navigate these new waters of in-person and online distance learning, please know that I am eagerly waiting for the time when we can all be together again. I will be posting work each school day for those who are working remotely, and I hope that you are keeping safe and happy!

I pray that this year will bring joy and laughter along with academic growth.

My Google Classroom code is: 5qldczf and Mrs. Olmo's is: vrggvhs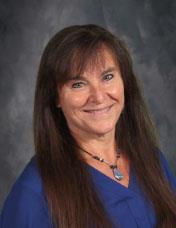 Phone: 585.458.3786
Email:
Degrees and Certifications:
Mrs.

Susan Gutknecht

My name is Mrs. Gutknecht. I have been teaching since time began – really this is my 39th year, 29 of them at Nazareth. I have a B.S. in Elementary Education and Special Education and a Master's Degree from SUNY Geneseo. I teach Fifth and Sixth Grade Social Studies, Science, and Fifth Grade Religion. The curriculum is very full, and very exciting. We learn everything from ancient history to today, living things to outer space, and a great deal about the Old Testament. Please check this site for homework, notices, and other important information.

I have been married for 33 years, and have two daughters. My oldest daughter is a special education teacher, and my youngest daughter is a cardiac nurse. Both of them attended Nazareth from Pre-K 3 through 12th Grade.

I am a vegetarian, and I love to cook and bake. I work out every morning before school. I love to go kayaking and camping, and I have camped across country twice. I also love to do pottery.

In the spring of 2017, my husband and I joined members of our church on a Race Convoy going from Ohio to Alabama to study race relations in our country. I hope to share some of the things that I learned with your children this year.

That summer, I was blessed to go to India with my daughter to volunteer at an elephant sanctuary. It was amazing, and I have so much to share about that, too.

I am looking forward to an exciting year with your children!