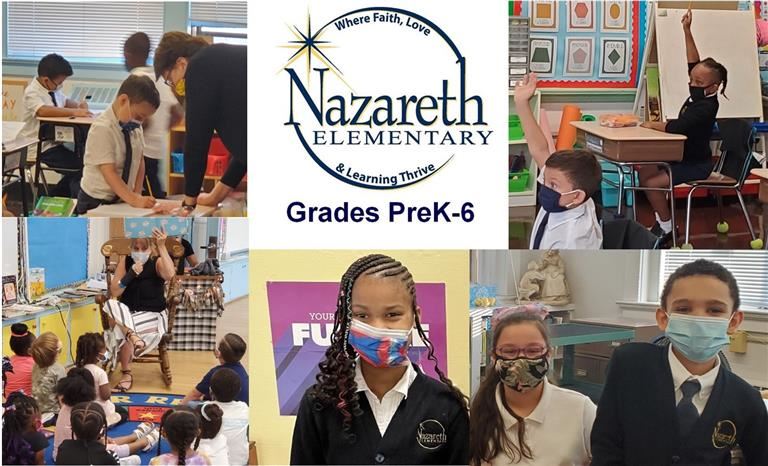 Employment
Working at Nazareth Elementary is viewed by its employees as not just a job, but as a ministry.

Current job openings at Nazareth Elementary School:

Academic Intervention Services-Reading and Math 3-4 day position serving children in Kindergarten-Grade 2. This part-time position requires NYS Certification, familiarity with assessments and IEPs and experience teaching primary children, especially in Reading and Math.
Custodian/Maintenance-We are looking for a skilled Custodian/Maintenance Worker to perform tasks which include cleaning and simple repairs. You will be responsible for basic fixes to equipment and building systems and ensure facilities are tidy and functional.

All teachers must be NYS certified.

A love for children and a desire to work with a diverse student population in a faith-filled, learning environment is required.

Nazareth serves children in Preschool through Grade 6.

All COVID-19 protocols for schools are followed.

Please send cover letter and résumé to:
Mrs. Catherine Cerame
Nazareth Elementary School
311 Flower City Park
Rochester, NY 14615
ccerame@nazarethschools.org

Nazareth Elementary — Where Faith, Love and Learning Thrive!