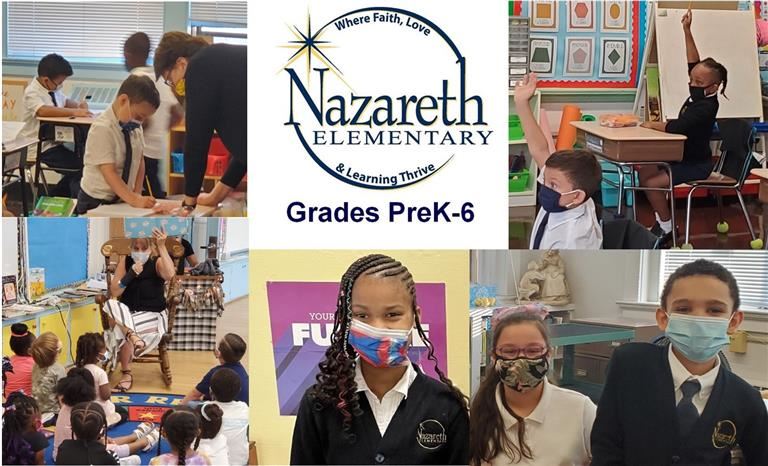 Employment
Working at Nazareth Elementary is viewed by its employees as not just a job, but as a Ministry.

Current job openings at Nazareth Elementary School:

Academic Intervention Services Teachers
Reading and Math
Full-time and part-time
Kindergarten through Grade 2
Grades 3–6
Administrative Assistant
Assistant to the Business Manager
Cafeteria Assistant (Lunchtime)
Library Media Specialist
Technology Teacher

All teachers must be NYS certified.

A love for children and a desire to work with a diverse student population in a faith-filled, learning environment is required.

Nazareth serves children in Preschool through Grade 6.

All COVID-19 protocols for schools are followed.

Please send cover letter and résumé to:
Mrs. Catherine Cerame
Nazareth Elementary School
311 Flower City Park
Rochester, NY 14615
ccerame@nazarethschools.org

Nazareth Elementary — Where Faith, Love and Learning Thrive!