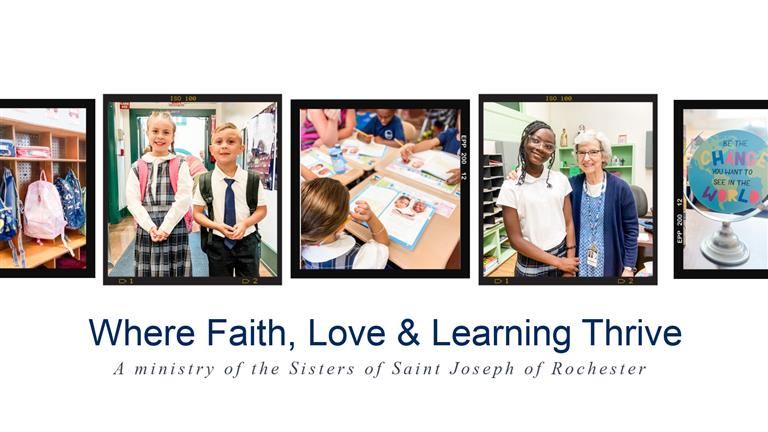 Visit Nazareth
Welcome to Nazareth Elementary!

In 2021, we celebrated 150 years of quality education! Combine academic excellence with our dedicated, caring teaching staff and your child's early education journey will flourish at Nazareth Elementary. Unparalleled extracurricular activities in the arts, science, and math combined with a tremendous teaching staff, will give you the experience you've been searching for and set your child up for a lifetime of learning.

Our school, grades Pre-K through 6, is located at 311 Flower City Park, across from the beautiful Sacred Heart Cathedral. Our totally renovated facility is equipped with state-of-the-art media and technology labs, SMART Boards and computers in every classroom, an art studio, music room, and our gymnasium.

Our faculty is unparalleled, our students are welcoming, and our curriculum provides the foundation for success.

We hope you will come to visit and see for yourself all that Nazareth has to offer!

Take a Virtual Tour
For a virtual tour of Nazareth Elementary, please click here.

Schedule a Tour
Prospective parents may schedule an individual tour, and students are welcomed for "shadow days" throughout the year. Come and see our school in action! For more information, please contact the main office at 585.458.3786.

Attend an Open House
Meet the faculty, talk with current parents, and hear from our current students about what makes Nazareth such a special place! Take a tour of our amazing facility and talk one-on-one with teachers to learn about what takes place in the classroom. We have an open house scheduled for prospective students on February 8th from 8:30 AM-11:30AM.

Questions about tuition and financial aid? Click here.

Our latest brochure is online here.